Details.
Beejay Sax Live 2023
Date

2023-05-14

Start:

5:00 PM

Address

Eko Hotels and Suites

Tickets

Phone

+234 802 712 5810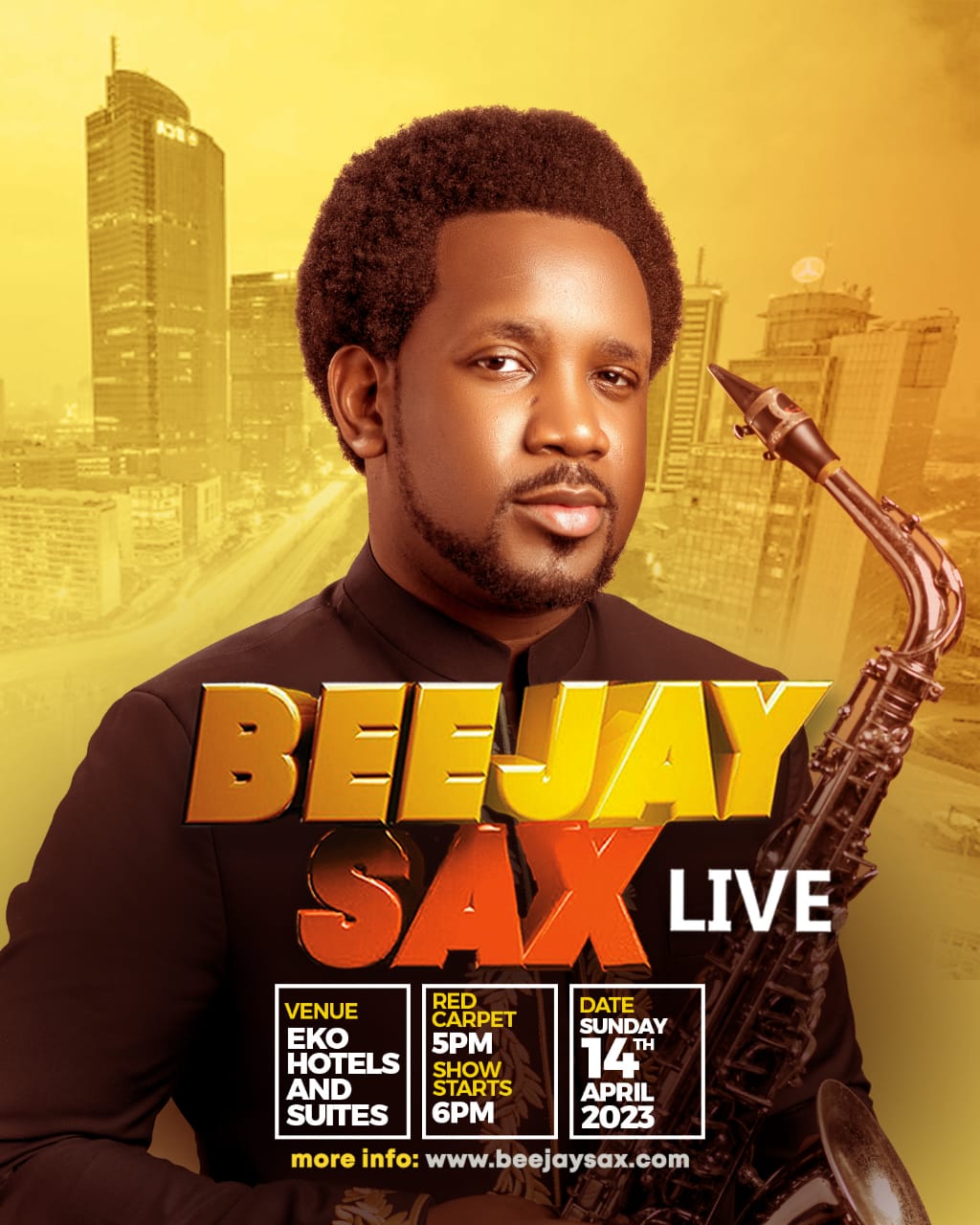 Description.
Beejay Sax, the celebrated saxophonist and music producer, is set to host a one-of-a-kind concert event, "Beejay Sax Live", at the prestigious Eko Hotels and Suites in Lagos on April 14th, 2023. The concert promises to be a night of electrifying performances and soulful music, featuring Beejay Sax and a lineup of special guests.
"Beejay Sax Live" is set to be an unforgettable experience for music lovers and fans of Beejay Sax, who is widely regarded as one of Nigeria's finest saxophonists. Known for his unique blend of jazz, soul, and contemporary music, Beejay Sax has captivated audiences across Nigeria and beyond with his soulful and dynamic performances.
The concert will showcase Beejay Sax's exceptional musicianship, as he performs some of his most popular songs and new material from his upcoming album. The event will also feature special performances by some of Nigeria's finest musicians and performers, creating an unforgettable night of music and entertainment.
"I am excited to bring 'Beejay Sax Live' to Lagos," said Beejay Sax. "This concert is a celebration of music, and I am honored to share the stage with some of Nigeria's most talented performers. I can't wait to see everyone on April 14th for a night of great music and unforgettable memories."
The concert will take place at the Eko Convention Centre, Eko Hotels and Suites, Lagos on April 14th, 2023. Tickets are now available for purchase on the Beejay Sax website and other authorized ticket outlets.