Beejaysax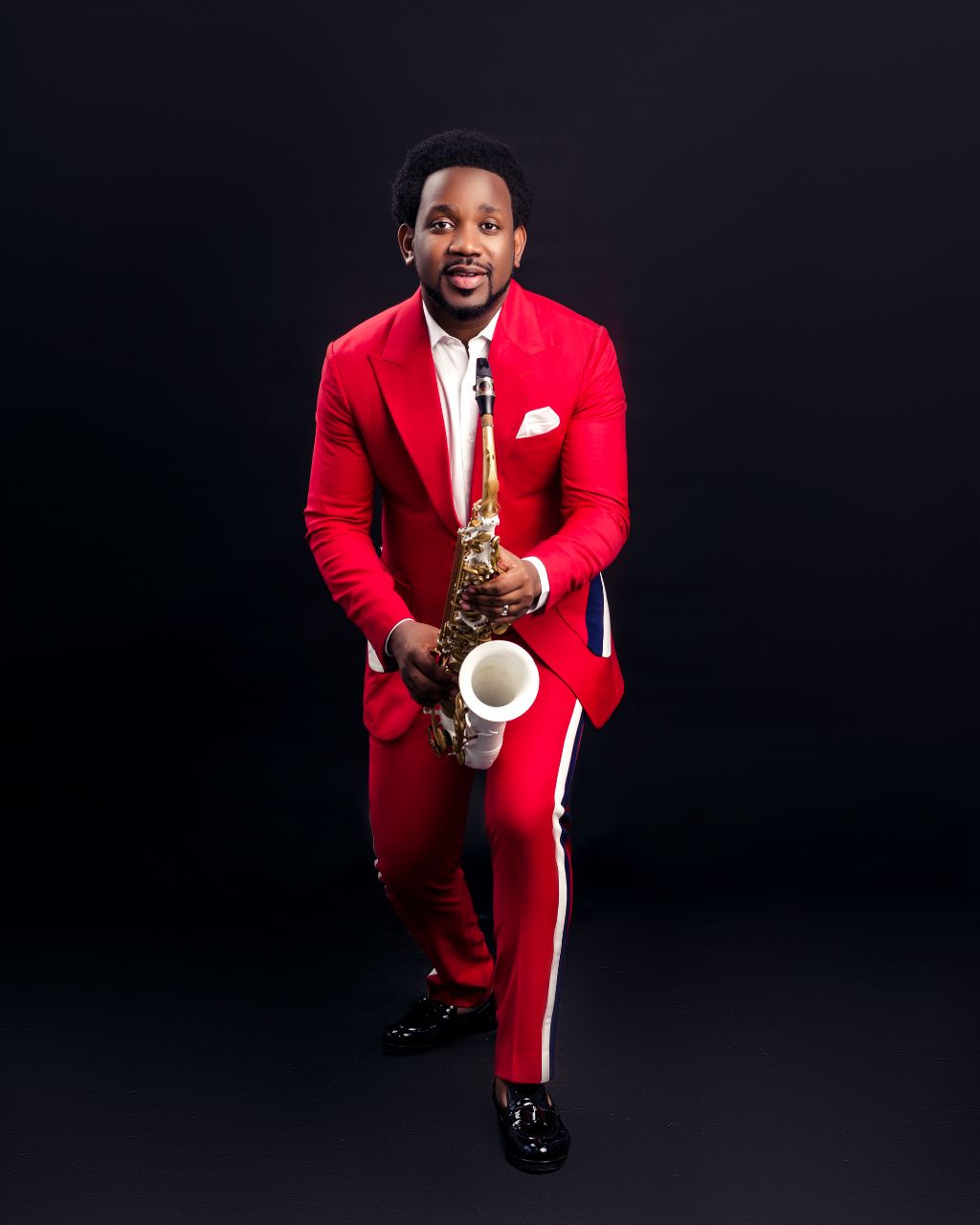 A few words about me.
Beejay sax is a Gospel Saxophonist who took an interest for the Sax at a tender age and made it a career when he was at the university. He is no doubt one of the finest Saxophonist in the History of Nigeria and this has made him the most sort after within and outside the country.
Biography
Abolaji David Banjoko is a gospel saxophonist who is widely known by his professional name, Beejay Sax. A graduate of Mechanical Engineering from Ogun State University.
Driven by his unrelenting love, Beejay Sax inherently understands the power of music as a spiritual offering, has two albums to his credit and he is the convener of Beejay Sax Live Concert; a gospel event that gathers individuals from all walks of life with the aim of enjoying ethical and Godly music in a serene atmosphere.
To the glory of God, he has ministered at international gospel events such as The Experience, Beejay Sax Live, Night of Worship and has also graced the stage with several gospel acts including Donnie Mc Clurkin, Nathaniel Bassey, Travis Greene to mention a few.
This phenomenal music minister is undoubtedly one of Nigeria's finest saxophonists distinguished by his unique, rich and spirit-filled tone which makes him sought after within and beyond Nigeria.This Inspired an online praise series called 'Online praise party'. An initiative he took to create a party like, praise and worship moment from the comfort of our homes during this global pandemic. It is his strong desire to reach the ends of the globe with the sound of his saxophone. He is happily married, blessed and highly favoured.